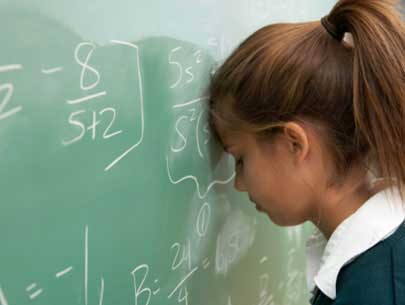 ARTICLE: ADD/ADHD: The Importance of Essential Fatty Acids
Attention Deficit Disorder with or without hyperactivity is often characterized by two or more of the following symptoms: easy distractibility, inattentiveness, forgetfulness, disorganization, impulsivity and learning disorders.
Drugs used for treating ADD/ADHD focus on stimulating the executive and reward centers of the brain, but do not address the underlying issue. More importantly, these drugs have potentially adverse side effects.
So, what is the underlying issue, or cause of ADD/ADHD? The jury is still out; however, a growing consensus of natural healthcare practitioners and medical doctors feel that low levels of essential fatty acids is a major contributor.
The Role of Essential Fatty Acids in ADD/ADHD
It has been repeatedly demonstrated that children with ADD/ADHD have a measurable reduction in tissue levels of the two most important essential fatty acids (EFAs): EPA and DHA, also known as omega-3s. When compared with children of the same age who do not have ADD/ADHD, the comparison was clear.
Though researchers often found an abundance of omega-6 fatty acids (another EFA), the vast majority of children with ADD/ADHD, in the studies we reviewed, had insufficient levels of omega-3 fatty acids – suggesting a need for supplementation.
How do Omega-3s Help?
The majority of the brain is made up of good fats knows as fatty acids, and the majority of these good fats are the Omega-3. Studies have shown that diets rich in Omega-3 can result in increased learning ability, problem-solving skills, focus, memory, and communication between cells. Omega-3 has also been shown to help promote a positive mood and emotional balance.
A Quick Review of Essential Fatty Acids (EFAs)
Omega-3: Omega-3 fatty acids are considered EFAs because they are necessary for human health, but the body cannot make them. Therefore, we either get them through food, or via supplementation. Most Americans are woefully deficient in omega-3s.
Foods rich in omega-3s include: the fat of cold water fish such as salmon, sardines, herring, mackerel, black cod, anchovies and albacore tuna. Other sources include: flaxseed, walnuts, pumpkin seeds, avocados and dark green, leafy vegetables.
Omega-6: Omega-6 fatty acids are ALSO considered EFAs for the same reasons stated above (our body cannot make them and therefore, we must obtain them through the diet). HOWEVER, that is where the similarities between these two EFAs stop! Unlike omega-3s, most Americas obtain an EXCESS of omega-6s from their diet.
Foods rich in omega-6s include: seeds, nuts, chicken, red meat and many healthy oils. However, omega-6s are also abundant in refined vegetable oils, snack foods, cookies, crackers, pre-packaged and fast foods.
Unlike omega-3s, you can go overboard on omega-6s. While the hunter-gatherer of history tended to have a ratio of roughly 1:1 (i.e., one omega-3 to one omega-6), the American of today tends to have a ratio of 1:25, in favor of omega-6s.
Omega-6s can be good or bad for you, depending on the amount and type of consumption. The key here is the ratio of intake of omega-3s to omega-6s. While omega-6s are known to be pro-inflammatory, omega-3s are considered anti-inflammatory. In fact, nutritionists are now finding that an imbalance of omega-3s can negate the healthy benefits of omega-6s!
A Few Notable Studies Determining the Efficacy of Omega-3s in the treatment of ADD/ADHD
In 2005, the Oxford – Durham Study investigated the effect of combined omega-3 supplementation on ADHD symptoms in school-aged children. For six months, 117 symptomatic children, ages 5-12, were randomized to receive either 558mg of EPA and 174mg of DHA combined, or a placebo, every day. The researchers reported significant improvements in reading, spelling and behavior in all children receiving the omega-3s. Ritalin is a popular ADHD medication and these same researchers had earlier calculated Ritalin as producing an improvement rating of 0.54. The omega-3 supplementation produced a slightly better score of 0.59 at three months and 1.03 at six months. (SOURCE)
In this 2006 study, children were given combined fish/primrose oil capsules or placebo oil capsules. After 15 weeks, parents of children who had been taking the combined oil supplement reported reduced inattention, hyperactivity, restlessness and impulsive behaviour, while these improvements were not reported in the placebo group. After children in the placebo group switched to the combined oil supplement for 15 weeks, they showed similar improvements in attention span and reduced hyperactivity, restlessness and impulsive behaviour, while the original fish/primrose oil group showed even greater improvements after an additional 15 weeks of taking the combined oil supplement. (SOURCE)
This 2010 observational study of more than 810 children who were referred for medical help for ADD/ADHD symptoms, studied the nutritional effects of a combination of omega 3s, zinc and magnesium. The results showed a considerable reduction of attention deficit and hyperactivity/impulsivity symptoms, when treated with this combination. Additionally, this study also revealed fewer emotional and sleeping problems at the end of the end of the 12-week study. (SOURCE)