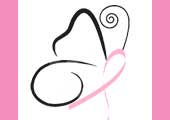 FREE TO Low-Cost Mammogram Resources (Breast Cancer Awareness)
The American Breast Cancer Foundation's Key to Life Breast Cancer Screening Assistance Program provides financial assistance to uninsured and underinsured women and men of all ages for breast cancer testing. Call their toll free enrollment hotline, 1-877-Key-2-Life (1 877-539-2543).
The American Cancer Society can point you to your local ACS office, who can in turn refer you to local resources in your community – Call toll free 1-800-ACS-2345.
Breast Cancer Network of Strength offers peer support, educational programs, local resources, and advocacy initiatives in selected areas across the country. For more information and to take advantage of BCNS's free-of-charge programs and services, call toll free 1-800-221-2141.
The Centers for Disease Control and Prevention offers a National Breast and Cervical Cancer Early Detection Program (NBCCEDP) in all 50 states. Call toll free, 1-800-CDC-INFO (1-800-232-4636).
Susan G. Komen for the Cure provides information on free or low-cost mammograms and other sources of financial assistance. Call toll free, 1-800-IM-AWARE (1-800-462-9273).