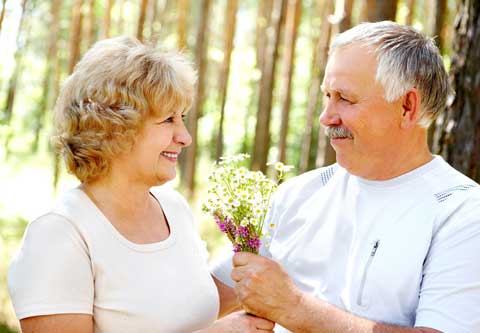 The Link Between Alzheimer's and Diabetes
According to a new study, diabetes and Alzheimer's diseases are more related than previously thought. Researchers believe that Alzheimer's could be a form of diabetes, because findings show that insulin production in the brain declines as Alzheimer's disease advances.
Through a series of experiments, a group of researchers discovered that the brain produces insulin and that this substance produced by brains of patients with Alzheimer's tends to fall well below normal levels. They also determined that it was the frontal part of the brain that was one of the major areas affected by Alzheimer's. This part of the brain controls insulin and insulin receptor function.
According to Suzanne M. de la Monte , a neuropathologist at Rhode Island Hospital and professor of pathology at Brown University Medical School, "Insulin disappears early and dramatically in Alzheimer's disease and many of the unexplained features of Alzheimer's, such as cell death and tangles in the brain, appear to be linked to abnormalities in insulin signaling. This demonstrates that the disease is most likely a neuroendocrine disorder, or another type of diabetes".
During the early stages of Alzheimer's disease, brain levels of insulin and its related cellular receptors fall precipitously, and evidence shows insulin levels continue to drop progressively as the Alzheimer's disease becomes more severe. According to the experts, insulin receptors were nearly 80 percent lower than in a normal brain in the most advanced stage of Alzheimer's.
The team led by de la Monte also found that low levels of acetylcholine are directly linked to this loss of insulin and insulin-like growth factor function in the brain. Acetylcholine is a hallmark of Alzheimer's disease (source link).
Supplements, such as DHEA, Pregnenolone, a B-Complex and Ginkgo Biloba are all purported to be critical to the synthesis and release of acetylcholine in the brain. These are all available on our site. Please email us, or call should you need help chosing the best offerings.
Related Article: The 6 Most Potent Supplements & Herbals for Glucose Control
Reference:
de la Monte SM, Insulin Resistance and Alzheimer's Disease, Department of Neurology, Rhode Island Hospital and the Warren Alpert Medical School of Brown University, Providence, RI, USA, BMB Rep. 2009 Aug 31;42(8):475-81