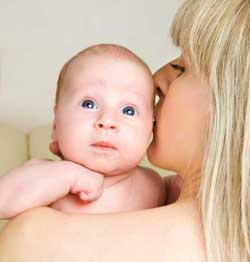 Breast-Feeding May Help Prevent Newborns and Mothers from Developing Diabetes
Newborns and women may be protected against developing diabetes disease through breast feeding, according to recent research. This current study claims that the longer women nursed, the lower their risks of developing diabetes.
A total of 157,000 nurses participated in this new study. They answered periodic health questionnaires and were followed for at least 12 years. During the study, 6,277 participants developed type 2 diabetes.
Although study findings are not conclusive, researchers explain that breast-feeding may change metabolism of mothers which may help keep blood sugar levels stable and make the body more sensitive to the blood sugar-regulating hormone insulin.
This theory is based on some evidence that show that in rats and humans that are breast-feeding, mothers have lower blood-sugar levels than those who did not breast-feed.
According to the study published in the Journal of the American Medical Association, women who breast-fed for at least one year were about 15 per cent less likely to develop Type 2 Diabetes than those who never breast-fed. For each additional year of breast-feeding, there was an additional 15 per cent decreased risk (source link).
"The benefits of breastfeeding to infants and children, such as reduced chances for ear infections, obesity, respiratory illness, diarrhea and diabetes, have been known for many years. It has been demonstrated by research and reported in the literature. This new study, reported in a referred journal, includes encouraging data demonstrating that protection against diabetes can be added to the growing list of health benefits for the breastfeeding mother, as well. The list of benefits to the mother now includes reduced risk of osteoporosis, rheumatoid arthritis, and breast and ovarian cancer, in addition to the reduced risk of diabetes," said Mary Grace Lanese, the immediate past chair of the Coalition and an International Board Certified Lactation Consultant.
Related Article: The 6 Most Potent Supplements & Herbals for Glucose Control
References:
Alison M. Stuebe, MD; Janet W. Rich-Edwards, ScD; Walter C. WIllett, MD, DrPH; JoAnn E. Manson, MD, DrPH; Karin B. Michels, ScD, PhD Duration of Lactation and Incidence of Type 2 Diabetes, JAMA. 2005;294(20):2601-2610.